Investing in Exel Composites
Reasons to invest in Exel
Optimally positioned within a growing market
With our efficient, continuous production technologies, we answer to the growing demand for composite materials. This demand is driven by global megatrends, such as sustainability, urbanization and total life cycle cost management.
Technology leadership creates competitive advantage
Our leading expertise in a variety of composite production technologies and raw materials allows us to solve our customers' challenges. We continuously perfect our offering with over 60 years of R&D experience.
Global operations enable global customers
We are the only company within our industry with manufacturing, R&D and sales presence in all main market areas. This sets us ahead of our competitors.
Diversified business portfolio reduces risk
Diversified customer industries and regional presence reduces the volatility of our sales. Our business model, based on tailored products, supports customer commitment. Typically, our customer relationships span over a decade.
President and CEO, Riku Kytömäki
In the third quarter of 2021, our revenue continued to develop strongly. At the same time, Group profitability declined substantially in comparison to the previous year. Net order intake was at a good level in the quarter and in line with the previous year, even if impacted by cancelled orders that were conditional for delivery in 2021.
Exel Composites in the value chain
Exel Composites operates worldwide in the composites market, serving customers in several different customer industries.
According to industry associations, such as JEC and Lucintel, the 82 billion-dollar annual volume of composites is only 1% of the huge global materials market, which is dominated by steel, plastic and aluminum. Furthermore, pultruded composites market represents less than 5% of the total composites market. Exel Composites sees growth potential for composites as a material as well as for pultrusion as a production technology within the composites market.
Annual growth rate estimated for the global composites market vary, according to industrial segment, market area and source, between approximately 2%-5% tulevina vuosina.
The Transportation industry is a large user of composites, although hard hit in 2020 by the Covid-19 pandemic especially in Europe. Buildings and Infrastructure applications also present many
opportunities for pultruded composites. On the other hand, the Wind Power industry shows the strongest growth and was less impacted by the pandemic in 2020 due to the longer-term nature of wind power investments. Geographically, Asia and China are the largest and the fastest-growing markets globally. Although China alone continues to represent a major growth market, recent economic and political uncertainty connected with the country have slightly reduced the market's growth rate expectations. The North American market is the second largest composites market globally in terms of value and growth. Growth is expected to be slower in the mature European market, which already today is behind Asia and North America in size.
In the long-term, interest towards composite materials is steadily growing, supported by global megatrends such as rapid urbanization, sustainability, and longer life cycles. The main benefits of composites include lightness, energy efficiency, durability and the need for less maintenance and replacement. Exel's ambition is to leverage on these trends and mitigate the negative impacts of climate change by offering its customers sustainable composite products that respond to this demand.
Rapid urbanization
smarter cities and infrastructure
Increasing sustainability
circular economy, climate change and energy efficiency
Longer life cycles
decreasing lifetime costs and maintenance needs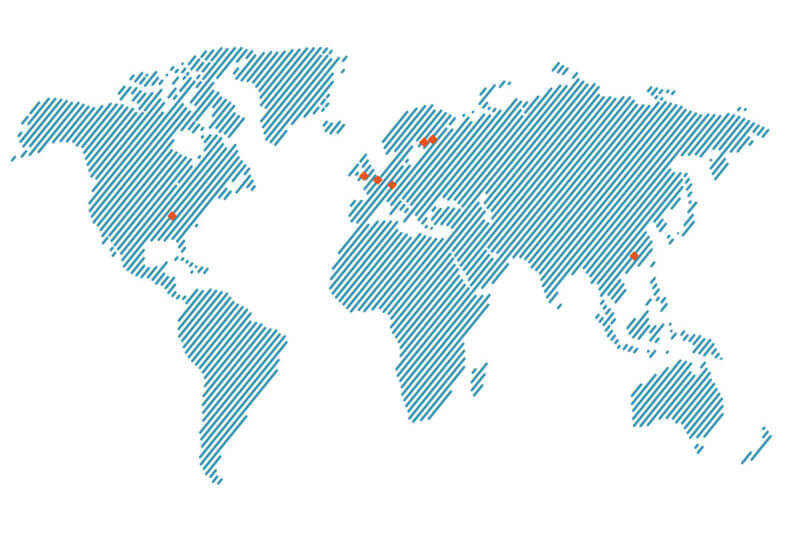 The composites market is fragmented. Whereas Exel Composites is not a large company, it is nevertheless a leading company in the field of pultrusion and the only pultrusion company with significant presence on all major markets: Europe, Asia and North America. This global presence differentiates Exel from its competitors and enables head to head competition with global suppliers of traditional materials.
Exel Composites estimates that during 2020, the company's market position within the global pultrusion market has improved. Exel's revenue increased particularly in the Wind Power customer industry.
Exel Composites' customer base is wide-spread over several segments and markets, which means that also its competitors are found within specific segments and markets rather than across. Some of the main competitors include for example Fiberline from Denmark, Epsilon from France as well as Creative Pultrusion and Strongwell in the United States.